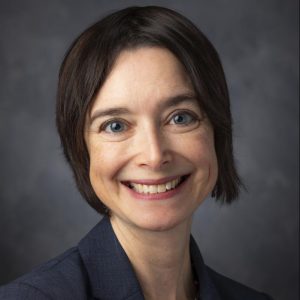 University of Georgia School of Law's First Amendment Clinic director Clare Norins was featured on Georgia Public Broadcasting's "Political Rewind," which aired March 2, 2023.
The segment, titled "Growing distrust and political problems for the press," focused on recent revelations that Fox News knew that stolen election claims being amplified by the network were false, efforts in Florida to undermine free speech protections for those who criticize public figures, and release of portions of the Georgia special purpose grand jury report related to the 2020 election.
Listen to Norins' conversation with "Political Rewind" host Bill Nigut and fellow guests Kevin Riley (editor-in-chief of The Atlanta Journal-Constitution), Tom Clyde (law partner at Kilpatrick Townsend), and Professor Michael Anthony Kreis (Georgia State University Law School).