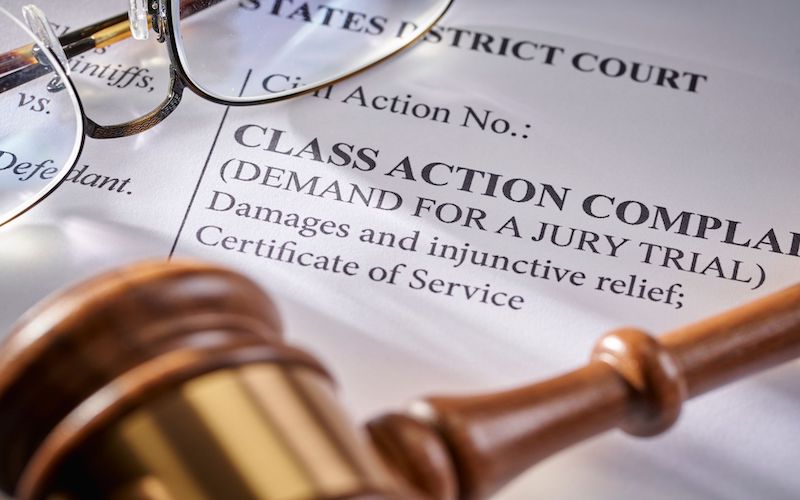 The University of Georgia School of Law's First Amendment and Community HeLP Clinics are co-counsel in a putative class action, Oldaker v. Giles, 7:20-CV-00224-WLS-MHS (M.D. Ga.), brought on behalf of fifteen women, and others similarly situated, who allege medical abuse, neglect, and retaliation in violation of their First Amendment rights while detained in the custody of U.S. Immigration & Customs Enforcement (ICE) at the Irwin County Detention Center (ICDC) in Ocilla, Georgia.
Organizations and firms representing the Oldaker plaintiffs include:
National Immigration Project of the National Lawyers Guild (NIPNLG)
Immigrants' Rights Clinic, Columbia Law School
Dreyer Sterling LLC
Community Health Law Partnership Clinic and First Amendment Clinic, University of Georgia School of Law
Harvard Immigration and Refugee Clinical Program, Harvard Law School
Immigrant Rights Clinic, Texas A&M School of Law
Immigrants' Rights and Human Trafficking Program, Boston University School of Law
Project South
Class Action Filing
As part of the December 2020 class action filing, more than 40 women (plaintiffs and non-parties) submitted sworn testimony to the court alleging unnecessary and non-consensual gynecological surgeries and procedures. The women also attested to a pattern of retaliation — including efforts to quickly deport them — for their efforts to protest their treatment within the detention center and to speak to investigators, reporters, and members of Congress about their experiences.
As part of this filing, the UGA First Amendment Clinic  prepared a motion to seal certain of the women's medical records and declarations because of the sensitive, private information they contain. The motion additionally requested permission for certain of the women, who would otherwise be too afraid to come forward, to proceed anonymously as "Jane Does." These protections were granted by United States District Court Judge W. Louis Sands, facilitating the women being able to safely present their grievances to the court for redress.
New York University's First Amendment Watch profiled the Clinic's work in successfully obtaining similar relief for women wanting to speak out in proceedings that pre-dated the class action.
Oldaker Plaintiffs Released from ICDC
The Oldaker class action complaint was accompanied by a motion for a temporary restraining order that called for an immediate end to retaliation against the women, compensation for the harms they have experienced, and writs from the court requiring ICE to make the women available to fully participate in the lawsuit, or alternatively, to release the women from ICDC.
As of January 22, 2021, a month after the motion was filed, all of the women had been released from ICDC subject to ICE supervision, allowing them to be reunited with their families while they continue to litigate their claims.
In May 2021, the Biden administration announced it would sever ties with ICDC and no longer use it as an ICE detention facility.
By September 3, 2021, all immigrant detainees were removed from ICDC to other detention facilities. And effective October 7, 2021, ICE terminated its contract regarding management of ICDC.
(Photo: protestors demonstrating outside Irwin County Detention Center)
Findings by the Senate Permanent Subcommittee on Investigations
On November 15, 2022, the United States Senate's Permanent Subcommittee on Investigations (PSI) released a report and conducted a hearing on "Medical Mistreatment of Women in Ice Detention."
The PSI's 18-month investigation, chaired by Georgia Senator Jon Ossoff, focused on the same medical abuse that underlies the Oldaker class action and incorporated information provided by six plaintiffs and class members, including one of the Oldaker plaintiffs jointly represented by the UGA First Amendment and Community HeLP Clinics.
Key findings stated in the PSI's report include:
Female detainees at the Irwin County Detention Center (ICDC) in Ocilla, Georgia appear to have been subjected to excessive, invasive, and often unnecessary gynecological procedures by Dr. Mahendra Amin.
Between 2017 and 2020, Dr. Amin accounted for roughly 6.5% of total OB-GYN visits among all ICE detainees, but 94% of all laparoscopies (procedure generally requiring anesthesia) conducted on all ICE detainees, and 82% of all dilation and curettage ("D&C") procedures conducted by all OB-GYN specialists treating ICE detainees.
Dr. Amin had a history of medical malpractice suits filed against him.
ICE was not aware of publicly available information regarding medical malpractice suits and a DOJ and State of Georgia Medicaid fraud complaint against Dr. Amin before he began treating ICE detainees.
Prior to October 2019, ICE did not employ a thorough vetting process for physicians treating detainees at facilities outside detention centers.
ICE approved Dr. Amin's performance of OB-GYN procedures on a case-by-case basis and never identified any of Dr. Amin's treatments as potentially excessive or unnecessary.
Court Grants Leave to Add Additional Oldaker Plaintiffs
On November 28, 2022, Judge Sands granted a contested motion filed by the UGA First Amendment and Community HeLP Clinics, and Oldaker co-counsel, to add two additional named plaintiffs to the litigation, bringing the current number to fifteen.  Both of the additional plaintiffs are jointly represented by the two UGA clinics.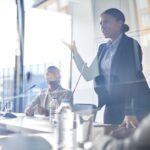 The Issue
The First Amendment prohibits the government from retaliating against individuals exercising their rights to free speech, press, assembly, and petition of the government for redress of grievances. Read more about our work to address retaliation against individuals who have engaged in protected expression, newsgathering, and petitioning.
Explore Issue