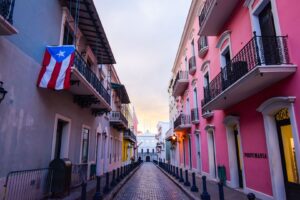 The United States District Court of Puerto Rico has permanently enjoined enforcement of a 'false information' law that made it a crime, during a state-declared emergency, to disseminate information known to be false in the form of a "warning or false alarm" or if the information created "imminent risk" of harm.
Consistent with arguments made by the University of Georgia School of Law's First Amendment Clinic and PEN America in their jointly filed amicus brief, the court held the law to be unconstitutionally vague and not narrowly tailored to serve a compelling government interest.
Internationally, statutes which criminalize false or misleading news have become tools for suppressing legitimate reporting and citizen dissent. Similarly, Puerto Rico's law afforded state prosecutors broad discretion to retaliate against speech by members of the press or other citizens that shined a light on governmental ineptitude, corruption, or abuse.
The Clinic's brief argued that if the law remained in place, "journalists, publishers, and their sources wishing to avoid arrest or prosecution will necessarily refrain from contributing to the public debate on any number of matters of public concern during a state-declared emergency or disaster, including criticizing the government or speaking counter to government narratives."
The brief further underscored that the law's chilling effect on speech "impedes the ability of the press to perform its 'essential role' of informing the public . . . This, in turn, inhibits the free flow of information upon which the public relies in exercising their own First Amendment rights and significantly hinders their ability to hold their government accountable or to bring about lawful change."
In a victory for the two plaintiff journalists and all other speakers in the jurisdiction, the Puerto Rico federal district court determined the law to be facially invalid, emphasizing that "[c]ourts must be vigilant to ensure the First Amendment is not weakened during periods of declared emergencies. The watchdog function of speech is never more vital than during a large-scale crisis."
The amicus brief was written by Clinic Director Clare Norins and Nora Benavidez, formerly of PEN America, with contributions from 2020-2021 Clinic Fellow Samantha Hamilton and 2020 summer legal intern Jeffrey Murphy.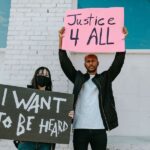 The Issue
The First Amendment protects the right of private individuals to engage in speech and expression without being censored or punished by the government because of their viewpoint. While the government may constitutionally regulate the time, place, and manner of private speech in public forums it must do so in a viewpoint-neutral manner and, depending on…
Explore Issue