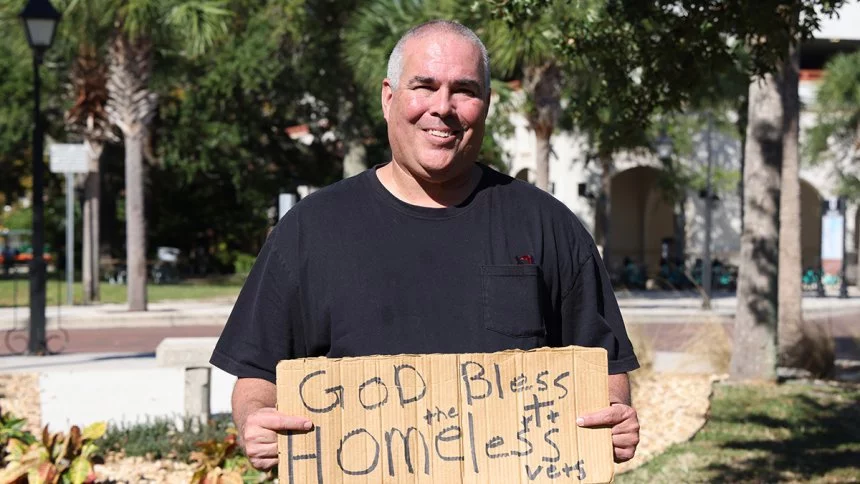 Unconstitutional Ordinance Repealed – UGA First Amendment Clinic partners with the Foundation for Individual Rights and Expression (FIRE) to protect free speech rights.
The City of Blackshear, GA has eliminated an unconstitutional law that required citizens to get approval from the mayor and city council before they could exercise their rights of free speech and assembly.
Following a First Amendment lawsuit from the UGA First Amendment Clinic and FIRE, the City revoked an unconstitutional ordinance police cited in stopping veteran Jeff Gray from holding a "God Bless the Homeless Vets" sign outside of city hall. The city also paid the National Coalition for Homeless Veterans $1,791 — symbolizing the year the First Amendment was ratified — and will train its police officers on citizens' First Amendment rights.
"We held the town of Blackshear, Georgia, accountable for violating my civil liberties, and we did so in a classy, meaningful and effective manner," said Gray, who regularly gauges whether government officials know and respect citizens' First Amendment rights.
Case History
In August 2021, Gray was standing outside of Blackshear City Hall with a cardboard sign that read "God Bless the Homeless Vets." Blackshear's police chief approached Gray to inform him that a city ordinance required Gray to have a permit for a "parade, procession, or demonstration" to hold his sign outside of city hall, or on any public street, alley, or sidewalk in the city. The ordinance – nearly identical to one struck down by the Supreme Court in 1969 in Shuttlesworth v. City of Birmingham – would require Gray to receive prior authorization and approval by the city council in clear violation of his First Amendment rights. Thus, Gray would need to send a letter to Blackshear's Mayor and City Council explaining the purpose of his demonstration and receive their permission before proceeding. Despite acknowledging the law as "kind of silly," the police chief ordered that Gray be issued a criminal citation, which was later dismissed without explanation.
The First Amendment prohibits ordinances that give city officials unbridled discretion to deny a permit to hold a public demonstration. However, Gray was cited for engaging in core political speech – which receives paramount First Amendment protection – in a traditional public forum.
On January 31, 2023, the Clinic and FIRE filed a civil rights lawsuit on behalf of Mr. Gray in federal district court in the Southern District of Georgia, asserting violation of Mr. Gray's First Amendment rights. Counsel also sent a demand letter to Blackshear's Mayor, supporting a full resolution of the lawsuit if the City of Blackshear will:
Agree that Blackshear officials will no longer enforce the ordinance;
Agree that Blackshear's mayor will seek, and the City Council will consider, the repeal of the ordinance no later than June 1, 2023;
Donate $1,779 (reflecting the year that the First Amendment was ratified) to the National Coalition for Homeless Veterans; and
Commit to providing regular training to Blackshear's police on the First Amendment conducted by a reputable organization with relevant expertise
Thanks to Clinic students Max Abramson and Isabel White who assisted in the representation of Mr. Gray under the supervision of Clinic Director Clare Norins.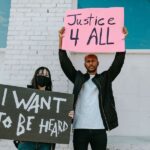 The Issue
The First Amendment protects the right of private individuals to engage in speech and expression without being censored or punished by the government because of their viewpoint. While the government may constitutionally regulate the time, place, and manner of private speech in public forums it must do so in a viewpoint-neutral manner and, depending on…
Explore Issue